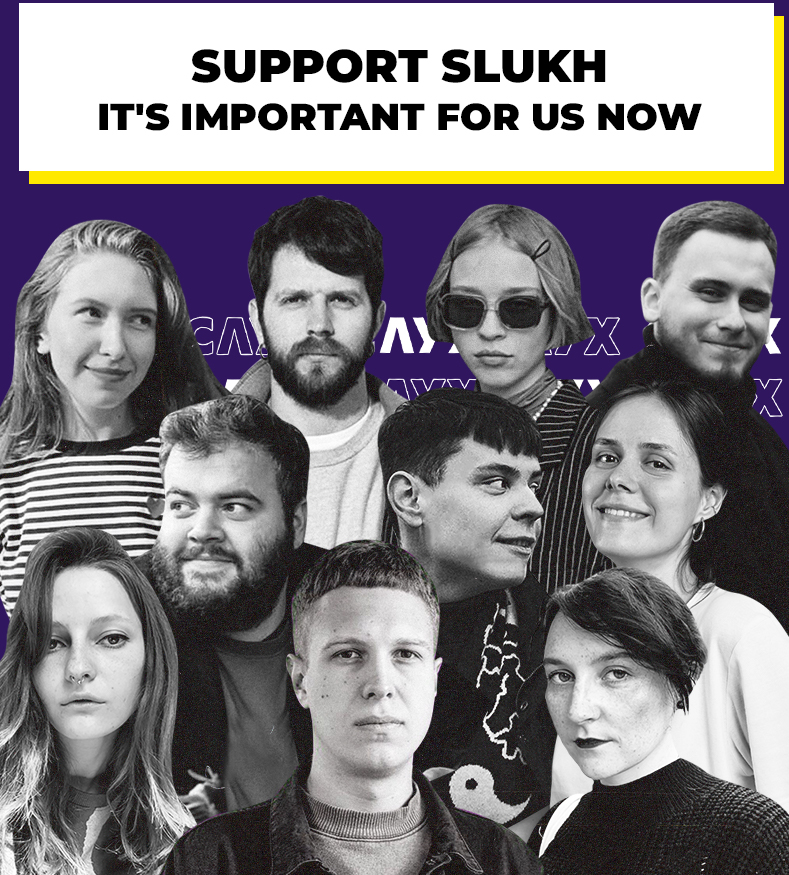 SLUKH.MEDIA made English editorial office for the world to learn about the culture of Ukraine from people who have experience and expertise in this. And want Ukrainian artists and their works to be heard.
Our goal is to inform and interact with world music institutions. We want to tell the truth about the War in Ukraine by drawing attention to our culture. We hope that we will also be able to contribute to the popularization of Ukrainian culture and music among an international audience, as well as be a useful source of information.
Cultural media in Ukraine need constant support from their readers. Unfortunately, we lost all commercial projects due to the War. Now a critical situation has arisen, when SLUKH.MEDIA can lose everything it has worked for. 3000$ are needed every month for the full-fledged work of the team. We really want to stay and be heard.
Even the smallest contribution is important. Culture is always timely. And especially during the war. We thank you!